Are you an Experienced Senior Manager?
Accredited Executive Manager Qualifications
Become an Accredited Executive Manager
Accredited Executive Manager Qualifications
Accredited Executive Manager Qualifications are designed for experienced senior managers taking the next step into Executive Management. Learners can select from 3 qualifications, Certificate, Diploma and Advanced Diploma. Credits can be carried forward from qualifications – complete all 6 modules to qualify for the ADVANCED DIPLOMA IN EXECUTIVE MANAGEMENT. View this brief Introduction to the program here.
Progress through 3 Qualifications
GMA Middle Management Credentials are gained for completion of specific courses within the Academy.  Gain credits from courses across the 6 knowledge domains to verify your Business and Management competencies. Carry your credits from the Certificate to the Diploma and onto the prestigious Advanced Diploma.
Courses: 

5

 


Credits:

 10




Duration: 

Up to 3 months

Exam(s) 

2 exams
Courses: 

10

Credits:

 20

Duration: 

Up to 6 months

Exams:

 4 exams
Courses: 

15

Credits: 

30




Duration: 

Up to 9

 months

Exam(s) 

6 

exams
The Multi-Skilled Manager
The Global Competency Framework
GLOBAL courses are classified into 6 categories based on the internationally recognized G-IAM competency framework. You will need to complete course across all 6 competency domains to fully qualify an Accredited Manager, at your chosen level.
The Global Skills Framework
All GLOBAL courses are designed using the EMSI Skills framework, ensuring that on completion of a Global course, learners can share their skills profiles on social media, and verify their skills with employers, current and future.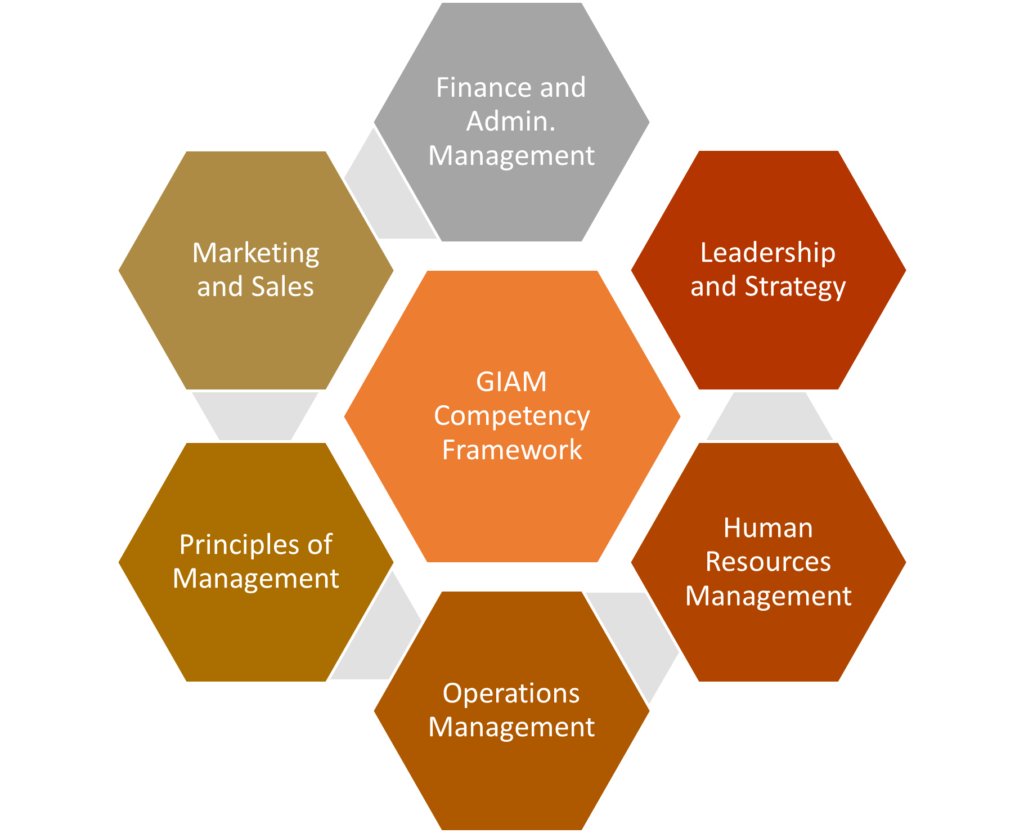 Select your Credential Program
Select the credential program and courses which best meet your career needs now (Certificate, Advanced Diploma). You can upgrade your credentials from Certificate to Diploma and to Advanced Diploma whenever you wish.
Complete your Courses and Exams
Study at your own pace and complete the online and offline content. Then register for and complete the online M|C examinations for each module.  Once you have completed the minimum  number of courses and exams for each credential. you will be registered for your management credential. 
Earn and Share your Credentials
Promote your learning and your achievements! The Global Accredible platform allows you to share your credentials and skill sets on multiple social media platforms, and provide verification of your achievements for employers.
Got a Question? We're here to help!
Join Global Management Academy for Free. 
Sign-up with the Global Academy to get personalized course recommendations and free offers straight to your inbox.